Between heaven and earth
Between light and dark
Between faith and sin lies only heart
In an epic portrait of how ordinary people transform when they discover the extraordinary strength that comes from standing up for freedom, FOR GREATER GLORY unfolds one of the most remarkable — and most hidden – stories of war, courage and faith from recent history. This is the untold story of the 20th Century Cristero War, which erupted when an emboldened Mexican government attempted to outlaw and restrict religious practices across the country. Unexpectedly, everyday citizens, from priests and farmers to nurses and even mere children, rose up to join an all-out, life or death battle to reclaim their rights. At the heart of the film are two very different heroes — a reluctant, retired General who is the last to join the cause and a boy discovering his first taste of devotion and true bravery – who both come to believe that no cost is too high for liberty.
In the challenging world of 2012, the true story of the Cristero War resonates more than ever – especially at a time when the themes of freedom and oppression, peace and protest and hesitation vs. heroism are on the minds of people from all walks of life all over the globe. This is why producer Pablo Barroso Barroso and director Dean Wright were able to attract an all-star, multi-national cast including Andy Garcia, Eva Longoria, Peter O'Toole, Oscar Isaac, Ruben Blades, Bruce Greenwood and Catalina Sandino Moreno and bring this adventurous account of how the Cristeros changed history – and themselves — to the screen. For decades, knowledge of the Cristero War was obscured in Mexico and around the world. It was left out of history books, untouched in schools, and spoken of only in whispers by those whose family members had given their lives on both sides of the struggle. But producer Pablo Barroso Barroso felt now was the time to finally bring it to the forefront.
"This is a part of history that was too long hidden," Barroso comments. "What really drew my attention is that this is a real story, a story about real people who stood up not only for the freedom to worship and the freedom to assemble but the freedom to be and in so doing changed a whole continent. It's such a powerful story and yet it is hard to believe that this happened less than 100 years ago and today almost nobody knows about it." He continues, "The timing couldn't be better for telling the story in 2012. We are in a time when I think much of humanity is yearning for more freedom and also searching for higher transcendence. I think people who watch this movie will be very inspired to see men and women uniting around the future of their families, around their faith, their country and for what they believe in." Barroso wanted to tell a story of the Cristero War that captured both the complex humanity and the vast scope of the conflict, and recruited screenwriter Michael Love – who has the unique history of having grown up in Mexico City before coming to Hollywood to write films including the Academy Award® nominated GABY: A TRUE STORY, about the Mexican poet Gabriela Brimmer. Barroso and Love collaborated closely to develop a script that would bring to life the long invisible heroes of this 1920s war, yet also speak to today's audiences.
Love became enraptured by the dynamic and complicated real-life characters who turned into the core leaders of the Cristeros including pacifists, gun-toting priests and bold young women. Then he honed in on the emotional core of the screenplay: the intertwined journeys of the Cristeros' bold but internally searching commander, General Gorostieta, and that of 13-year-old José Sanchez, whose unwavering commitment becomes an inspiration the General could never have imagined.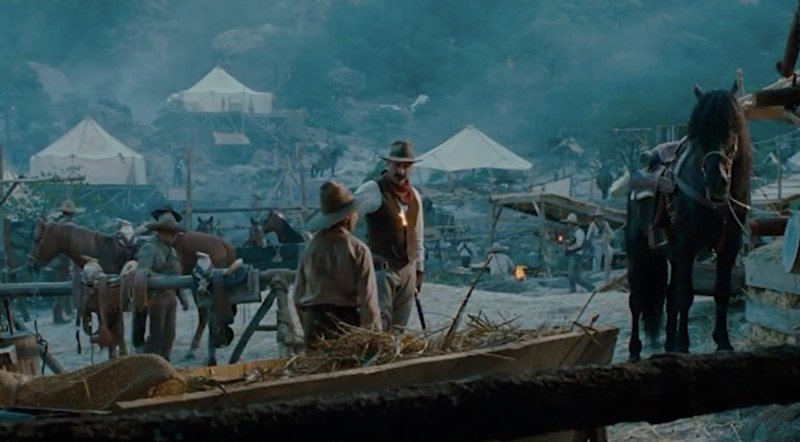 "Michael was fascinated by the research, and I think he wanted to show the world that this was a very important moment not only in Mexican history, but for the world," says Barroso. "He made the script about the hunger for rights and freedom, but he also made it very human, and that is what drew our fantastic cast and crew. The story grabs everybody."
With a panoramic screenplay that moved from rugged warrior action in the high desert to moral dilemmas in the hearts of men and women, Barroso knew he would need a director with an equally wide-ranging visual sensibility. He took a chance on a man who is not a newcomer by any means, yet was making his directorial debut with FOR GREATER GLORY: Dean Wright, the special effects guru renowned for his key contributions to such blockbuster films as THE LORD OF THE RINGS trilogy, THE CHRONICLES OF NARNIA and TITANIC.
"I had been talking to Dean about another movie and I liked not only his talent but his personality," explains Barroso. "We became really close and he was very excited to take on this project. We both wanted to give it all the heart and scope and importance we could."
For Wright, just learning about the Cristero War was a revelation. Like most people, he was surprised to discover that such a major 20th Century event had been nearly written out of cultural history. "It's as astonishing a story as any and I was amazed that no one I knew had heard of it," Wright notes. "It was an event that shook the whole world, yet because it ended with the ruling party staying in power for 70 years; it remained hidden, not only to Americans but also inside Mexico. This is the first time this story has been told on screen. What we have found is that everyone who stumbles into this world becomes fascinated by it."
When Barroso sent Wright an early draft of FOR GREATER GLORY, Wright was struck not only by a sense of historical discovery but the universality and relevance of a story that seemed like it could be playing out right now. "As I read the initial draft, what really hit me were all the parallels to today," the director says. "All over the world, people are standing up to say that they don't want to be told 'you can't say this' and 'you can't believe that.' We see that when oppression happens for long enough, people will ultimately stand up and say, NO MORE."
He continues: "That theme interested me and what also interested me is the way that each character in this story reacts to the loss of freedom in a very different and uniquely personal way. There's a human rainbow of responses, from idealistic pacifism to protest to taking up arms – and in the middle of it all, you have this General who's trying to tie all these disparate forces up into a successful campaign against all odds. What's so uplifting to me is that each of these characters makes mistakes, but they change and grow, and they ultimately choose to do the most self-sacrificing thing. They do the things we all hope we would do if it came down to it." Wright was hooked, and he knew the path ahead was going to be complicated. But even he could not have foreseen the full scale of the adventure he was about to embark upon – which started with his own personal journey deep into Mexico for research.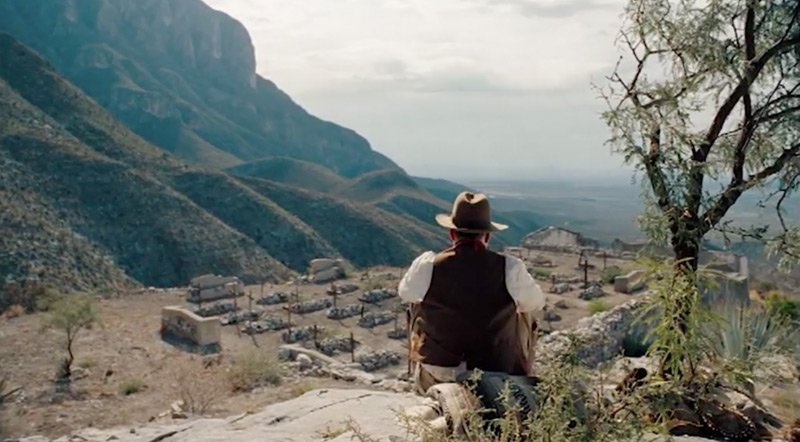 "I knew I had to soak it all in first-hand," he says. "I went to Mexico with Pablo and we began traveling through the villages where the battles had taken place, meeting with relatives of the real-life counterparts of our characters, and even meeting some elderly Cristero fighters themselves. I also met with General Gorostieta's family and they were amazing. They said they always saw their father's story as a love story and that of a man who came to believe that freedom of belief is important to all of us."
The more he learned, the more excited he became about sharing the heroes of the Cristero War with contemporary audiences. "I think people will be intrigued by the fact these were real people just a few decades ago, and that it's a story that's still going on all over the world," he says. "Most of all, it's a story we all relate to because it is about love and courage and sacrifice under fire."
Much as the story might speak to people in any country, Wright also wanted to be true to Mexico, a region that has a vibrant cinematic tradition, and many young and exciting filmmakers and stars, but has seen few historic epics. "There really haven't been very many heroic movies made about Mexico," Wright says, "so it was important to us to respect a great national identity and also to show a side of the country people might now know. At the same time, the events are Mexican but the story is for the world. It's an entertaining story that I hope shows how we are all connected in our thoughts, our feelings, our values and our willingness to sacrifice when the moment demands it." The process of bringing the story to the world was not going to be easy, and would soon become the most elaborate Mexican-based production in history. "The idea from the outset was that we had to go the locations where these events happened," Wright explains. "We had a chance to show the sheer beauty of the Mexican landscape as it has never been seen and I think this really resonated with Pablo – the idea of doing something that had not been done before. And then in this visually stunning backdrop, we hoped to bring to life characters who are unique and fascinating."